FullBucket's unique, product formulation 
process is designed around these new discoveries with the mission to re-establish health and prevent future problems in a safe and natural way.
Recent scientific research discoveries are showing that the digestive system, and in particular, the microbiome, play a more important role in the overall health and wellbeing in animals than we ever dreamed.
70% to 80% of our immune system defenses can be attributed to the microbiome. Most sickness and disease problems come from the air we breath, water we drink and food we eat.
The animal body has evolved over millions of years with a protective barrier called the microbiome. This shield of armor consists of tiny microbes that cover the body from head to tail and throughout the entire digestive tract. This ecosystem keeps us healthy and safe in ways no one imagined.
1. Start With a Problem That Has No Current Solution 
FullBucket started because Dr. Rob and Dr. Keith had patients dealing with diarrhea and they couldn't find a natural solution that actually worked or a pharmaceutical product without adverse side-effects; so they developed their own, using newly discovered research, lab and field testing.
This approach continues to be our baseline for product discovery and development. We do not offer "Me Too" products and are hyper-critical about each ingredient that goes into every formula.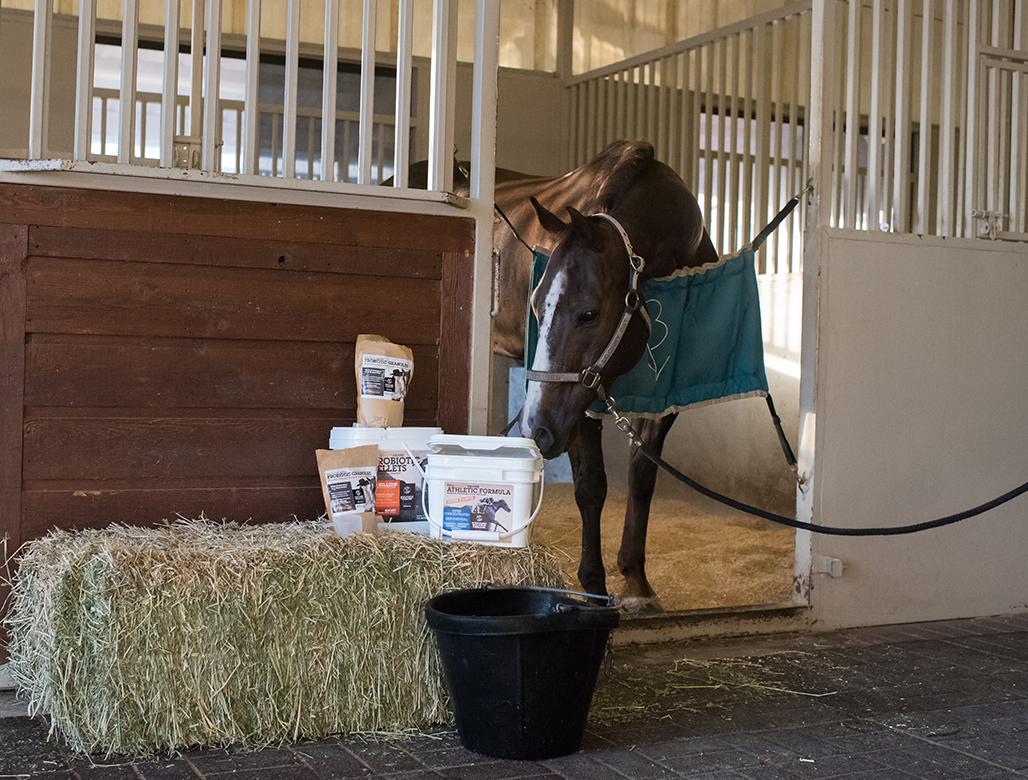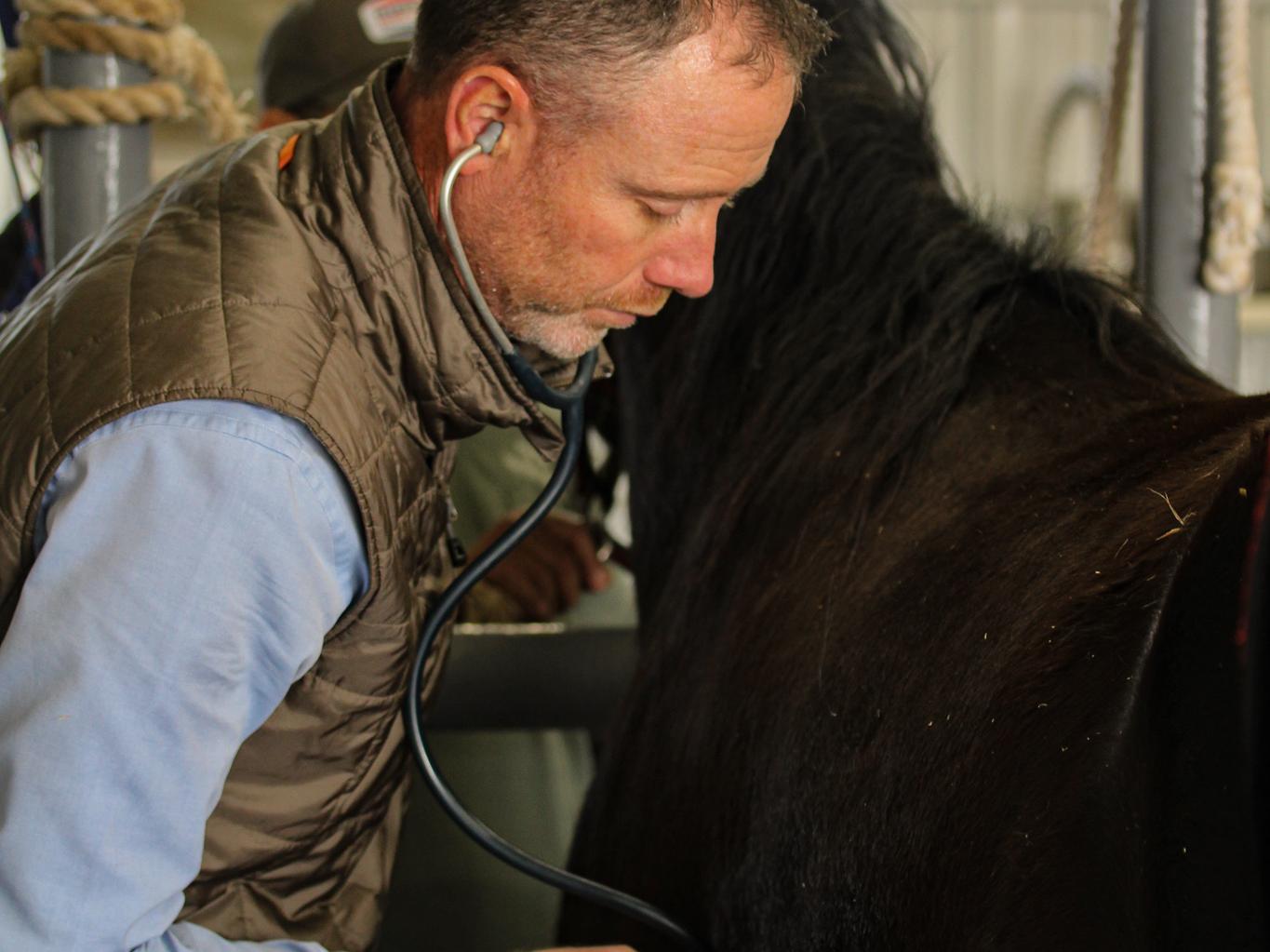 2. Formulated by Veterinarians and Certified Nutritionists 

FullBucket product formulation is headed by Dr. Rob Franklin, DVM, DACVIM, and supported by a team of PhD Nutritionists and leading University Science & Nutrition Centers.
The average research & development time is between 2 to 3 years before a new product is ready. Before being released to market, it is field tested at premier veterinary clinics around the country.

3. Use Premium, All-Natural, Safe Ingredients with Proven Results  

We only use all-natural, premium-grade ingredients proven to be effective and tested for perfect concentration levels. Technology has massively expanded our scientific team's ability to locate, observe and test unique ingredients to ensure efficacy and safety.
We only rely on peer-reviewed, scientifically proven research for our formulation process.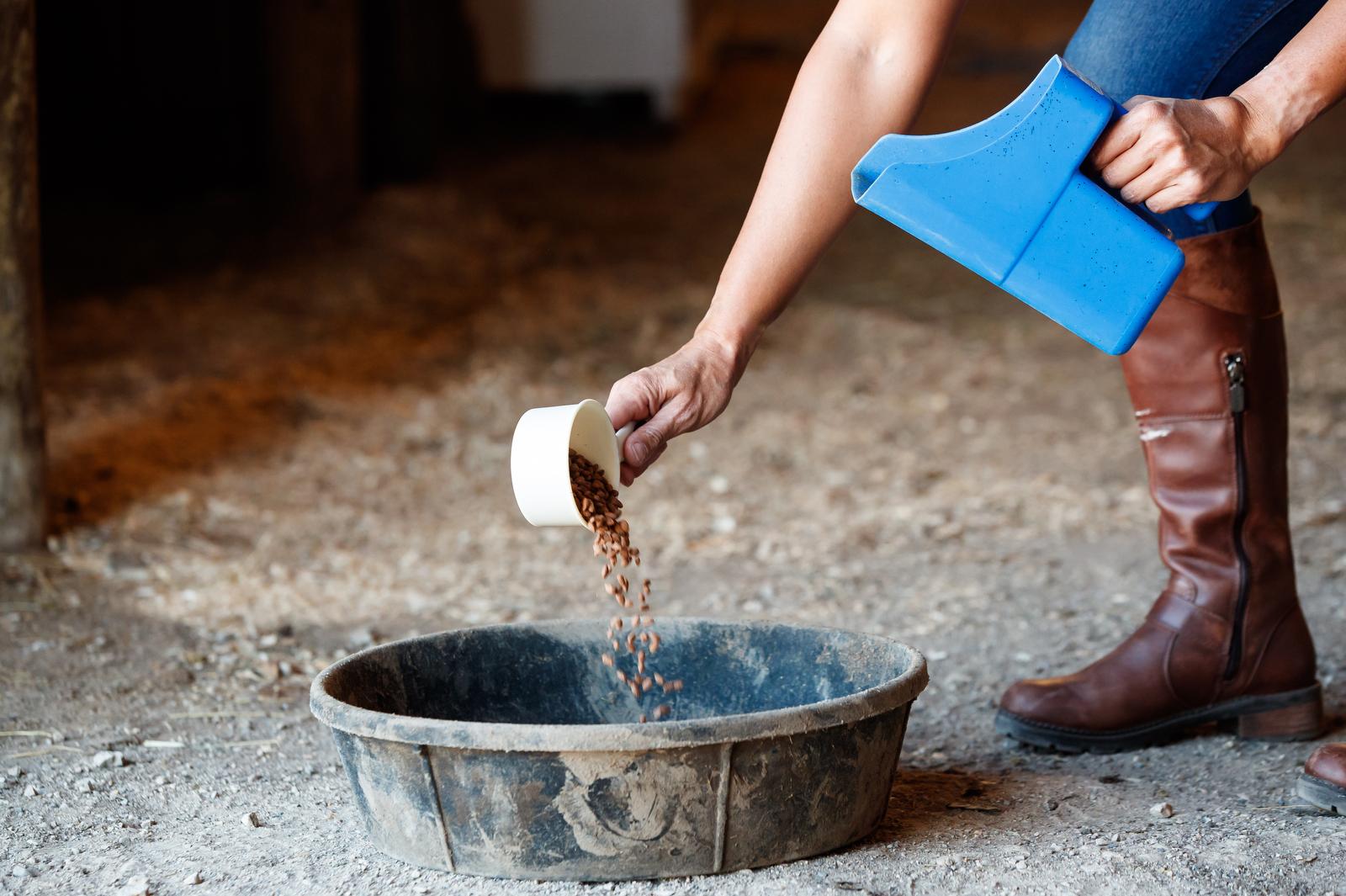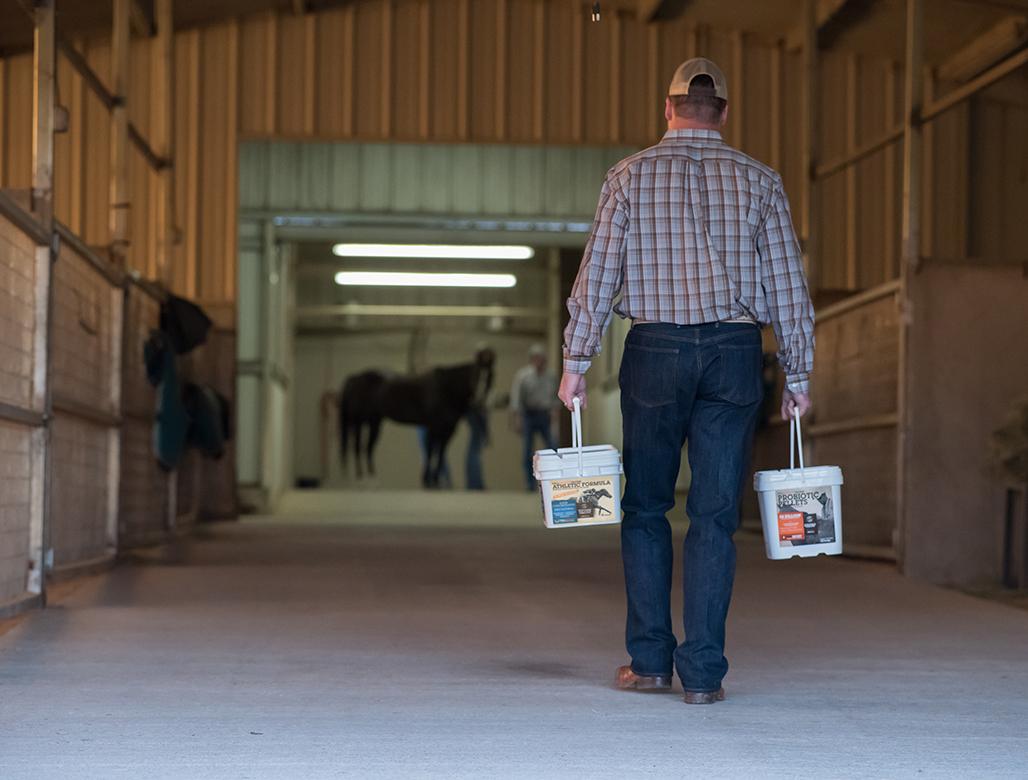 4. Effective Concentration Levels 

Our claims and labels provide an honest look at every ingredient and the lab tested to be effective amount.
We never add unnecessary fillers or use "dusting" of an ingredient for label dressing, a huge problem that is common, even with major brands, found online or your local feed store.

5. Engage The Problem With a Complete System 
1) TREAT THE CAUSE - The digestive system in animals can be thrown off by pathogens, microbial imbalance, feed changes, antibiotic use, training and performance stress, travel and social settings to name a few. 
2) ELIMINATE THE SYMPTOMS - Digestive problems can be seen as Symptoms such as loose or watery stool, diarrhea, excessive gas, loss of appetite, energy or weight, constipation and skin allergies. 
3) ESTABLISH RECOVERY - Imbalance in the digestive system can range from intestinal inflammation, microbial imbalance, depleted enzymes and intestinal blockage. We use building blocks the body naturally uses to recover and rebuild. 
4) PROTECT AND PREVENT - Animals, especially performance horses and dogs, will always be at high risk for digestive issues and disease. Being proactive by keeping the digestive system strong and in balance, we have a much better chance at avoiding future problems.